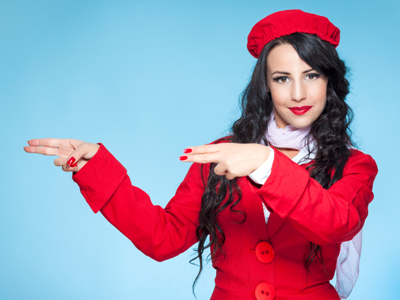 Writing Persuasively
Persuasive writing is a style of writing in which the writer tries to get people round to his way of thinking in order to achieve something.
For example, a politician who is all for bringing back the death penalty may write an article that tries to persuade people to vote in favour of this.
Another place where persuasive writing is used is in the writing of slogans: these are short catchy phrases used to persuade people to act in a particular way, e.g. 7-Up's "Bring on the real Thirst-Quencher!"
In this 11-plus English quiz, you'll get some practice with slogans.
"Just do it!"
Did you know...
You can play all the teacher-written quizzes on our site for just £9.95 per month. Click the button to sign up or read more.
Sign up here

We're sorry but...
This quiz is for members only, but you can play our Adjectives quiz to see how our quizzes work.
If you're already a subscriber, you can log in here
Or take a look at all of our 11-Plus English quizzes.
Or if you're ready to take the plunge, you can sign up here.