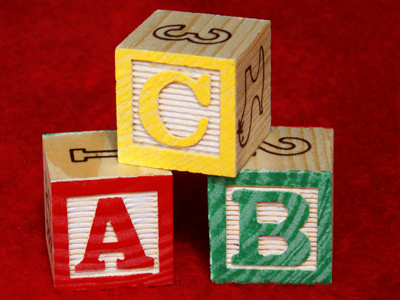 Alphabetising
This KS2 English quiz will test you on alphabetising. Alphabetising is ordering words alphabetically. Although computers can help us to alphabetise lists, knowing how to alphabetise can still help you to find information that is stored alphabetically. This can save you time when looking for a word in a dictionary, a name in a list, or a book in the library.
If you want to know the meaning of a word, you'll need to use a dictionary. Of course, you'll need to know how to spell the word first. Then to find that particular word, you'll need to know where it would appear in an alphabetical list. Remember, there are thousands of words in an ordinary dictionary.
Try this quiz on alphabetising, and remember that sometimes you will need to look at the second or even third letter!
Did you know...
You can play all the teacher-written quizzes on our site for just £9.95 per month. Click the button to sign up or read more.
Sign up here

To see a larger image, click on the picture.
We're sorry but...
This quiz is for members only, but you can play our Adjectives 01 quiz to see how our quizzes work.
If you're already a subscriber, you can log in here
Or take a look at all of our KS2 English quizzes.
Or if you're ready to take the plunge, you can sign up here.