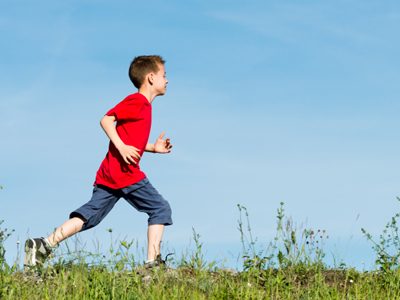 Clauses and Phrases
This KS2 English quiz looks at clauses and phrases. Sentences are made up of collections of words called 'clauses' and 'phrases'. It is easy to recognise a clause because it could be a complete sentence on its own. This sentence is a clause, too: 'He ran.' The subject is 'he' and the verb is 'ran'. In this sentence, 'he ran' is still a clause: 'Although exhausted, he ran.' Phrases have no subject / verb pair. 'Although exhausted' is a phrase.
Understanding clauses and phrases helps you use commas properly. Our next two quizzes are all about commas, so it would be a good idea to play this quiz first.
Challenge yourself with this English quiz on the subject.
Did you know...
You can play all the teacher-written quizzes on our site for just £9.95 per month. Click the button to sign up or read more.
Sign up here

To see a larger image, click on the picture.
We're sorry but...
This quiz is for members only, but you can play our Adjectives 01 quiz to see how our quizzes work.
If you're already a subscriber, you can log in here
Or take a look at all of our KS2 English quizzes.
Or if you're ready to take the plunge, you can sign up here.