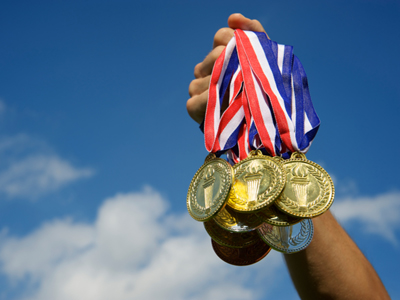 First, Second and Third Person
This KS2 English quiz takes a look at first, second and third person. I, you, he, she, we, or they are examples of first, second and third person - which should you choose when writing? And how will you know? There are a few basic rules: diaries and letters are written in the first person; instructions are usually in the second person; and reports are written in the third person. When you write stories, you can choose to write in first or third person. How well can you switch all of these pronouns about?
Practise your skills by trying this English quiz. When you feel confident, try a piece of writing in first person, then in second and finally in third person. To check for errors, it's worth reading them aloud or ask your family or a friend to read them to you!
Did you know...
You can play all the teacher-written quizzes on our site for just £9.95 per month. Click the button to sign up or read more.
Sign up here

To see a larger image, click on the picture.
We're sorry but...
This quiz is for members only, but you can play our Adjectives 01 quiz to see how our quizzes work.
If you're already a subscriber, you can log in here
Or take a look at all of our KS2 English quizzes.
Or if you're ready to take the plunge, you can sign up here.