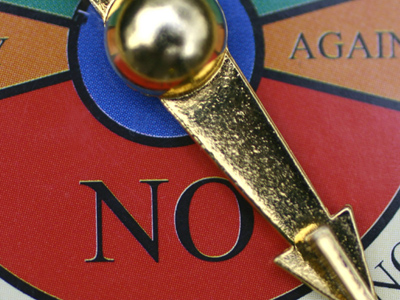 Negatives
This KS2 English quiz takes a look at negatives. Negative words are the opposite of positive words. Won't, can't, shouldn't, mustn't, don't, no, no, no! These are all such negative words. See if you can turn positive statements and questions into negatives.
Learning how to turn round a statement or question will improve your all-round English language skills and make you a better writer. It will also enhance your vocabulary.
This quiz will help you learn which negative word matches the opposite positive word. Try this English quiz and make sure to be negative!
Did you know...
You can play all the teacher-written quizzes on our site for just £9.95 per month. Click the button to sign up or read more.
Sign up here

To see a larger image, click on the picture.
We're sorry but...
This quiz is for members only, but you can play our Adjectives 01 quiz to see how our quizzes work.
If you're already a subscriber, you can log in here
Or take a look at all of our KS2 English quizzes.
Or if you're ready to take the plunge, you can sign up here.