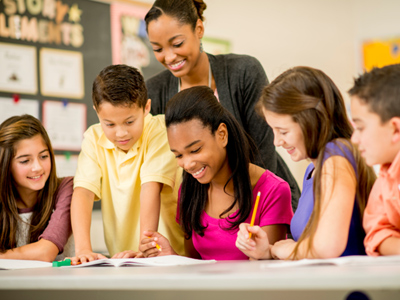 Subject / Verb Agreement
This KS2 English quiz takes a look at subject/verb agreements. Subject/verb agreement includes singular and plural matches in sentences.
"Everybody can be great. Because anybody can serve. You don't have to have a college degree to serve. You don't have to make your subject and your verb agree to serve...." Martin Luther King Jr.
No one would disagree with Martin Luther King about the importance of subject / verb agreement compared to serving our fellow human beings. And yet, knowing when it's important to speak standard English and when it's not can be helpful.
See if you can avoid incorrect phrases such as 'they was' by taking this quiz.
Did you know...
You can play all the teacher-written quizzes on our site for just £9.95 per month. Click the button to sign up or read more.
Sign up here

To see a larger image, click on the picture.
We're sorry but...
This quiz is for members only, but you can play our Adjectives 01 quiz to see how our quizzes work.
If you're already a subscriber, you can log in here
Or take a look at all of our KS2 English quizzes.
Or if you're ready to take the plunge, you can sign up here.