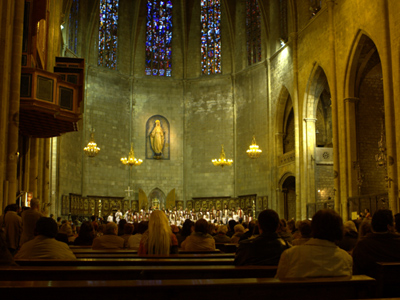 Ten Pieces - Zadok The Priest
If you have enjoyed the Ten Pieces at BBC Bitesize, you may also enjoy this KS2 Music quiz about Handel's Coronation Anthem, Zadok The Priest.
The King Shall Rejoice, My Heart is Inditing, Let thy Hand be Strengthened and Zadok the Priest were all written by Handel for the coronation of King George II in 1727. Together they are known as his Coronation Anthems. Unlike the other three works though, Zadok the Priest has been sung at every British coronation since.
Zadok the Priest is a character in the Bible who crowns King Solomon:
1 Kings 39 - And Zadok the priest took an horn of oil out of the tabernacle, and anointed Solomon. And they blew the trumpet; and all the people said, God save king Solomon.
Have a go at this quiz and get the measure of this splendid piece of music.
Did you know...
You can play all the teacher-written quizzes on our site for just £9.95 per month. Click the button to sign up or read more.
Sign up here

We're sorry but...
This quiz is for members only, but you can play our Instruments quiz to see how our quizzes work.
If you're already a subscriber, you can log in here
Or take a look at all of our KS2 Music quizzes.
Or if you're ready to take the plunge, you can sign up here.