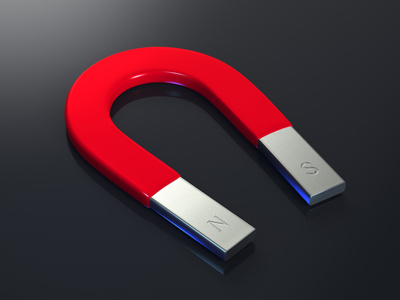 Magnets
Magnetism is one of the topics covered in KS2 Science and this quiz is all about magnets. It looks at several characteristics of magnetism, such as magnetic fields, magnetic materials, poles, attraction and repulsion.
Magnets and lodestones both have magnetic fields. Who doesn't love playing with magnets? Magnets are fascinating and useful too. We can use them to make toys or to hold notes to surfaces. Magnets are also used in many scientific machines. Did you know that, because of its magnetic field, the Earth itself is a huge magnet? This magnetic field causes interesting phenomena, such as the Northern and Southern lights.
Do you know which materials are attracted to magnets? Or how we can use magnets to help sort out materials for recycling? Test your knowledge of magnets, magnetism and magnetic fields by trying this quiz.
Did you know...
You can play all the teacher-written quizzes on our site for just £9.95 per month. Click the button to sign up or read more.
Sign up here

We're sorry but...
This quiz is for members only, but you can play our Adaptation quiz to see how our quizzes work.
If you're already a subscriber, you can log in here
Or take a look at all of our KS2 Science quizzes.
Or if you're ready to take the plunge, you can sign up here.