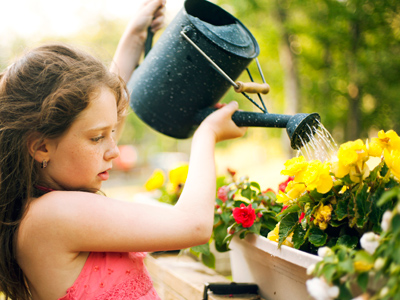 Measurement
Measurement is a vital part of any scientific experiment. This KS2 Science quiz is all about different kinds of measuring equipment, what they are used to measure and the units they use.
Measurement usually involves recording the size or length of something, but almost anything can be measured - electrical current, temperature or force for example. Each of these have their own units - electrical current in amps, temperature in degrees Celsius and force in newtons. Accurate measurement is an essential part of undertaking scientific investigations. You will have used many different types of measuring equipment in your lessons. Measuring beakers, metre wheels and stopwatches - these are all pieces of equipment used to measure things. How many more can you remember? And what is each used to measure?
Check your understanding of measuring equipment and units of measurement with this science quiz.
Did you know...
You can play all the teacher-written quizzes on our site for just £9.95 per month. Click the button to sign up or read more.
Sign up here

We're sorry but...
This quiz is for members only, but you can play our Adaptation quiz to see how our quizzes work.
If you're already a subscriber, you can log in here
Or take a look at all of our KS2 Science quizzes.
Or if you're ready to take the plunge, you can sign up here.