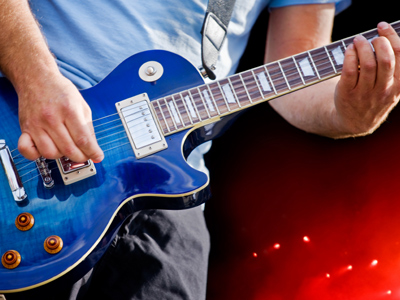 Sound
Sound is caused by the vibration of a medium (usually air) and it travels in waves. In this KS2 Science quiz we open our ears to hear all about sound!
When you hear a sound your ear is picking up a vibration in the air. The energy from the vibration travels in waves - when these waves travel to your ears and then to your brain, you hear the sound. When someone plays a guitar, you can see the vibrating strings and hear the sounds they produce - low, medium and high pitch. It's not just air that can carry sound waves - in fact, solids are the best medium for transmitting sound and liquids are also better at it than air is! Sound can also bounce off solids - when this happens we hear an echo. An echo is a reflection of a sound wave.
Do you know how instruments can make higher or lower pitched sounds, or which unit measures sound volume? How much do you know about sound? 'Hear' is the place to test your knowledge of this form of energy - in this Sound quiz!
Did you know...
You can play all the teacher-written quizzes on our site for just £9.95 per month. Click the button to sign up or read more.
Sign up here

We're sorry but...
This quiz is for members only, but you can play our Adaptation quiz to see how our quizzes work.
If you're already a subscriber, you can log in here
Or take a look at all of our KS2 Science quizzes.
Or if you're ready to take the plunge, you can sign up here.