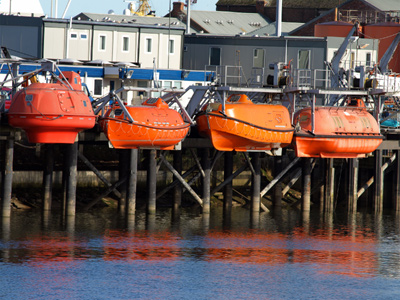 Volunteering 01
This KS3 quiz challenges you on volunteering. There are about a dozen different definitions of the word volunteer. As a Citizenship student, you will have been taught that many people work to help others without being asked to and without being paid. These people are called volunteers. If you volunteer for something, you offer your services without being asked or forced to do so, usually without any payment..
Volunteers are most often associated with charity work. Charities need paid staff to look after the running of the charity. But many of the things that charities do last only for a short space of time and so do not require permanent staff. For example, the Royal National Lifeboat Institution (RNLI) is a charity that has lifeboats stationed around the coasts of the UK.
Read More
If the RNLI employed permanent lifeboat staff, the wages bill would be a lot more than its income from donations. Lifeboat volunteers have paid jobs but when they go out on a rescue, the RNLI does not pay them.
It is not only charities who have volunteers. Local councillors volunteer their services to help the local authority. Local people are then asked to elect who they want to be on the council from the volunteers. They are not paid for these services. Clubs and societies in cities, towns and villages depend on people volunteering to organise things. In inner cities, volunteers run schemes for local people in deprived areas, setting up communal gardens and other useful local initiatives.
Lots of people also volunteer to do something that will raise money for a specific cause e.g. for the RSPCA or to buy a local disabled child something that will help to make their life better. They contact as many people as possible, like friends, family and work colleagues, to donate a small amount of money when they have completed whatever it was they decided to do. The people who donate money in this way are called sponsors.
Read Less
Did you know...
You can play all the teacher-written quizzes on our site for just £9.95 per month. Click the button to sign up or read more.
Sign up here

We're sorry but...
This quiz is for members only, but you can play our Community Living 01 quiz to see how our quizzes work.
If you're already a subscriber, you can log in here
Or take a look at all of our KS3 Citizenship quizzes.
Or if you're ready to take the plunge, you can sign up here.