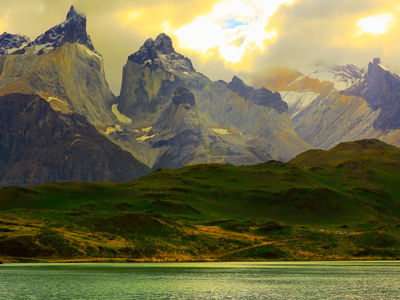 O. S. Maps 02
This KS3 Geography quiz asks questions on O.S. maps. The first maps that were drawn were more like pictures of a place. They were not always particularly accurate and it was not possible to include a lot of data on them. This is why mapmakers decided to use symbols. Ordnance Survey maps use many different symbols and can pack a huge amount of information into a small space. Different types of information are represented in different colours in order to make it easier and faster for you to read the data from a map.
The landscape is three dimensional but the surface of a map is only two dimensional. To solve this problem, the O.S. use contour lines. These are thin brown coloured lines on a map that link points of the same height. The reference point is the mean sea level at Newlyn in Cornwall. By looking at how the contours are arranged, you can get an idea of what it will look like when you get there. For example, you can see if there is a valley or a spur, a steep slope or a gentle slope and so on.
Did you know...
You can play all the teacher-written quizzes on our site for just £9.95 per month. Click the button to sign up or read more.
Sign up here