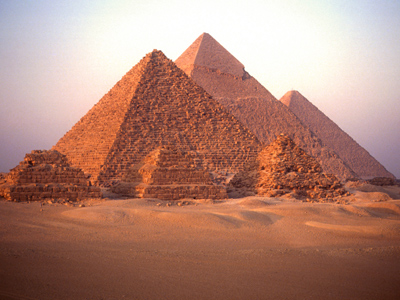 History Skills 02
This KS3 quiz looks at history skills. Some history skills invove researching in libraries and other places where written records may be found. Where very little written evidence is available e.g. for people living way back in the stone ages, the bronze age or the iron age, different skills are required. That is where historians called archaeologists are needed. They dig into the ground to find artefacts that give clues as to what was happening where they are digging long ago in the past. They don't just dig at random, there are usually lots of clues which suggest that there is an archaeological site there. Sometimes, archaeological sites are discovered by accident e.g. during building works.
When they have found sufficient artefacts, archaeologists can then interpret what they have found. They suggest a hypothesis as to how the people they are studying lived their lives. Excavation of more recent sites can also be carried out in order to supply evidence that supports written sources. Where a historic site has been occupied through many different periods of history, they can produce a timeline in order to show the events in the order that they occurred.
Did you know...
You can play all the teacher-written quizzes on our site for just £9.95 per month. Click the button to sign up or read more.
Sign up here