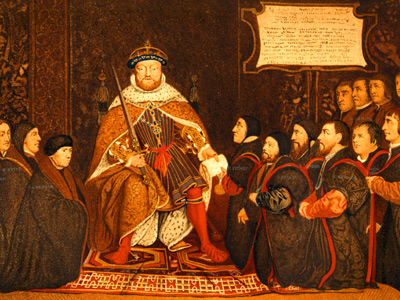 Queen Mary Tudor 01
This KS3 History quiz is all about Queen Mary Tudor. Mary Tudor was the only child of Henry VIII and Catherine of Aragon to survive to become an adult. She came to the throne in 1553 and was the first queen of England since the Norman invasion in 1066. She ruled England for just over five years and earned herself the nickname of "Bloody Mary". The reason for this was religion. Her father had split England away from the Roman Catholic Church in Rome. However, Mary was a devout Catholic and so she decided that she would reverse her father's decision. To help to do that, she ordered that over 300 important Protestants should be burned at the stake for heresy.
When she came to the throne, Mary was unmarried and had no children. She realised that if she still had no children when she died, the throne would pass to her Protestant half sister, Elizabeth. That would mean that once again, England would return to being a Protestant country. She didn't like that idea and married King Philip II of Spain, but they had no children. She died aged 42 in 1558 and Elizabeth the first took her place as Queen of England.
Did you know...
You can play all the teacher-written quizzes on our site for just £9.95 per month. Click the button to sign up or read more.
Sign up here