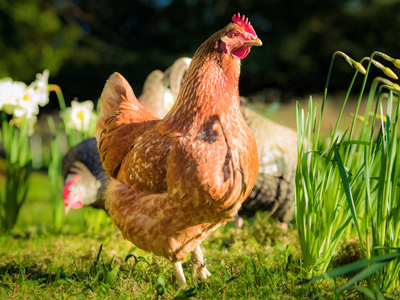 The Agricultural Revolution 01
Try this KS3 History quiz on the Agricultural Revolution. New farming techniques and ideas were introduced into Britain during the 18th century creating an 'Agricultural Revolution'. It was actually more of a gradual change than a sudden revolution. Before this period of time, most people lived in villages and worked on the land, producing food. Farming was done on narrow strips of land that were slightly raised due to regular ploughing. Each strip was separated from the next by a pathway. Drainage and irrigation was poor and techniques had changed little since medieval times. There are places in the UK where you can still see the ridge and furrow landscape created by this type of farming.
They didn't understand about fertilisers and so once every four years, the land needed to be left fallow in order to recover. All of this meant that food production worked on a small scale but, as the population started to rapidly increase due to the Industrial Revolution, farmers needed to find ways to improve their yields. This was done by using the Norfolk crop rotation system. No land was left fallow and growing clover helped replenish the soil nutrients to give better crop yields.
Did you know...
You can play all the teacher-written quizzes on our site for just £9.95 per month. Click the button to sign up or read more.
Sign up here