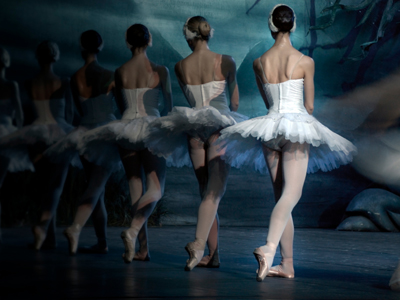 Music for Dance 01
What is the purpose of music? Well, many believe that it was originally intended to dance to and that's true for most types of music today. If you want to understand music then you'll need to know about music made for dancing. This quiz focuses upon the technical vocabulary, processes and context featured in the KS3 Music for Dance (year 8) Unit.
There are many types of dancing - group dances, such as line dancing, paired dances, such as ballroom or Latin American dancing, and improvised dance which is made up on the spot, like disco, rave or club dancing, Each of these styles is different but all music for dance will include tempo and ostinato which aid the dance.
"Nobody cares if you can't dance well. Just get up and dance," said Dave Barry. Similarly, it doesn't matter if you don't get all of these questions right first time - you can always come back and play the quiz as many times as you like. Just get up and play!
Did you know...
You can play all the teacher-written quizzes on our site for just £9.95 per month. Click the button to sign up or read more.
Sign up here

We're sorry but...
This quiz is for members only, but you can play our Arrangement 01 quiz to see how our quizzes work.
If you're already a subscriber, you can log in here
Or take a look at all of our KS3 Music quizzes.
Or if you're ready to take the plunge, you can sign up here.