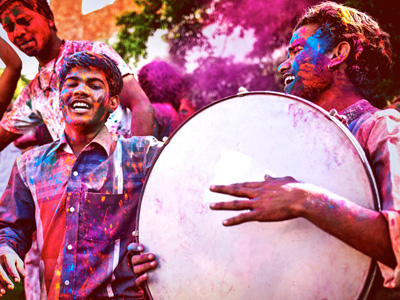 Variations 01
Variations in music are, in their simplest terms, changes. This KS3 music quiz on variations requires understanding of variation form, knowledge of some musical definitions and a basic knowledge of music theory.
The dictionary definition of 'variation' is 'a different or distinct form or version of something'. In music the definition is much the same. A variation is a technique in which a piece is repeated in a slightly altered form. The differences may be in the rhythm, the melody, the timbre, the harmony, the counterpoint, the orchestration or just about anything else!
See how much knowledge you have picked up on the subject of variations by playing this quiz on the topic. Take your time and read each question thoroughly before you select which answers you think are correct. And don't forget to read the helpful comments which follow each question - they might help to clarify anything you are unsure of. Good luck!.
Did you know...
You can play all the teacher-written quizzes on our site for just £9.95 per month. Click the button to sign up or read more.
Sign up here

We're sorry but...
This quiz is for members only, but you can play our Arrangement 01 quiz to see how our quizzes work.
If you're already a subscriber, you can log in here
Or take a look at all of our KS3 Music quizzes.
Or if you're ready to take the plunge, you can sign up here.