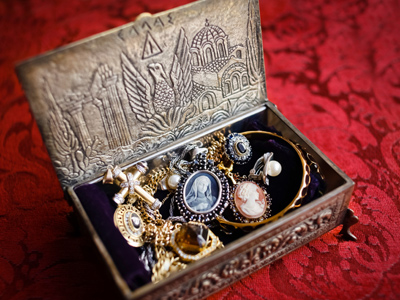 Atoms and Elements 02
This KS3 Science quiz will quiz you on atoms and elements. In 1661, Robert Boyle defined an element as a substance that could not be broken down into a simpler substance. At the start of the 20th century, scientists discovered that elements were made up from atoms which could be split into protons, neutrons and electrons. Now, we say that an element is a substance that contains only one type of atom. Each of the different atoms has a name and a chemical symbol. A chemical symbol always starts with a capital letter and is followed by either zero, one or two small letters e.g. I and Ir stand for iodine and iridium.
Chemical formulae are a quick way of writing down information about chemical substances - Cu is the shorthand for 'here we have one single atom of the element copper'.
Read More
The formula for water is H2O. Water is therefore not an element as it contains two different atoms - two atoms of hydrogen and one of oxygen. If there is no little number after a chemical symbol, it means there is only ONE atom. So in the formula H2SO4, there are 2 atoms of hydrogen (there is a small number 2 AFTER the symbol), only one atom of sulphur (there is NO small number after the symbol for sulphur) and 4 atoms of oxygen (can you see why?).
Read Less
Did you know...
You can play all the teacher-written quizzes on our site for just £9.95 per month. Click the button to sign up or read more.
Sign up here

We're sorry but...
This quiz is for members only, but you can play our Acids and Alkalis 01 quiz to see how our quizzes work.
If you're already a subscriber, you can log in here
Or take a look at all of our KS3 Science quizzes.
Or if you're ready to take the plunge, you can sign up here.