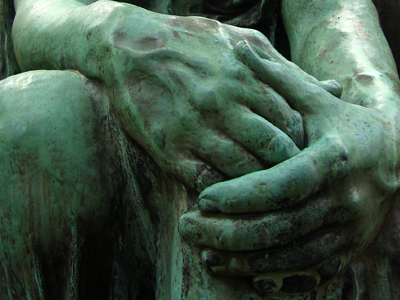 Metals and Non-metals 01
This KS3 Science quiz takes a look at metals and non-metals. Dividing chemical elements into groups can be helpful. One of the simplest groupings is to split them up according to whether they are metals or non-metals. The periodic table is a list of all of the elements that we know about and it turns out that there are many more metals than there are non-metals. The non-metals are found on the right hand side of the periodic table, where they are divided off from the metals by a zig-zag line.
The metals and non-metals have very different chemical and physical properties (ways in which they behave). Metals conduct electricity, but non-metals don't. Metals can be bent and hammered into shapes without breaking, non-metals shatter. Metals form alkalis and non-metals form acids. There are many other properties too, usually they are opposites. There are exceptions to the rules as well, for example, the metal mercury is a liquid at room temperature but all other metals are solids.
Did you know...
You can play all the teacher-written quizzes on our site for just £9.95 per month. Click the button to sign up or read more.
Sign up here

We're sorry but...
This quiz is for members only, but you can play our Acids and Alkalis 01 quiz to see how our quizzes work.
If you're already a subscriber, you can log in here
Or take a look at all of our KS3 Science quizzes.
Or if you're ready to take the plunge, you can sign up here.