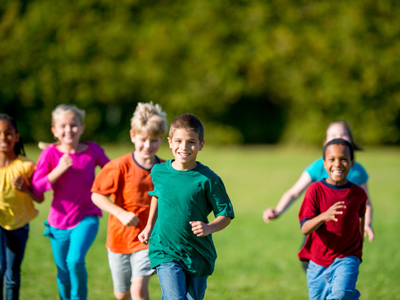 Respiration 02
This KS3 Science quiz takes a second look at respiration. Breathing provides oxygen for the process of releasing energy in living cells through cellular respiration. In animals and plants, cellular respiration is aerobic. That means that oxygen is involved.
The other material that is required for aerobic cellular respiration is glucose. This is provided by digestion and is transported to body cells dissolved in the blood plasma. The oxygen is carried to body cells by the red blood cells. During cellular respiration, the glucose and oxygen react chemically to produce carbon dioxide and water, both of which need to be excreted from the body. The reaction provides the energy that keeps cells alive.
When you exercise, cellular respiration increases to provide your body with more energy.
Read More
To get more oxygen and glucose to your cells, your heart beats faster to pump more blood around your body and you breathe faster. To inhale, your chest muscles and diaphragm are used to increase the volume of your thoracic cavity. This reduces the pressure inside your lungs and air flows in from the outside through your windpipe. This is kept open and in a tubular shape by rings of cartilage which stop it collapsing in on itself.
Read Less
Did you know...
You can play all the teacher-written quizzes on our site for just £9.95 per month. Click the button to sign up or read more.
Sign up here

We're sorry but...
This quiz is for members only, but you can play our Acids and Alkalis 01 quiz to see how our quizzes work.
If you're already a subscriber, you can log in here
Or take a look at all of our KS3 Science quizzes.
Or if you're ready to take the plunge, you can sign up here.