Not only does Peter direct within a theatre, he actually owns one! See his fascinating story below including great advice for anyone considering a career in acting.
Peter says that every day of his working life is now a real joy but he admits, "You wouldn't have drama without theatre or theatre without drama!" Evidently, the world of plays and the stage is challenging.
After leaving school, Peter spent a period of 10 years pursuing jobs that he never really enjoyed but he always did like the idea of becoming involved with theatre. He eventually bit the bullet and embarked on a year of intensive training as an actor and soon afterwards he began to get roles in various productions. Although this was very exciting, he realised that it was a precarious career path because of the difficulty of securing REGULAR employment.
Peter's love of everything to do with theatre did not go unnoticed and an opportunity arose for him to acquire a small theatre to develop in his own style. That was over twenty years ago and since then he hasn't stopped putting on shows at The Colour House Theatre in south west London.
Peter never expects to make a fortune out of his work but he loves what he does and to him that is more important than any amount of money. He thoroughly enjoys managing the interaction of actors, writers, musical directors, scenario makers, etc. and this gives him an opportunity to constantly break new ground.
Key Advice from Peter
At any one time, 95% of actors are out of work so you need to be really determined in order to succeed. It is very difficult to make a long-term living
If you want to get into theatre then go for it BUT really think about it – do you want to be in the public eye? If not then there are plenty of opportunities in jobs offstage
Try and get some early experience in your local drama groups and consider the possibility of going to drama school
Before you can become an artistic director you need many years of experience in all the varied aspects of drama
The Theatre as a Career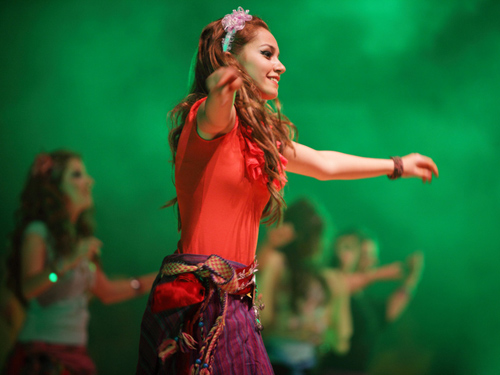 The on-stage actors get all the applause but a successful production involves enormous amounts of work behind the scenes from people including the following:
Costume designers
Directors
Lighting engineers
Musicians
Producers
Set designers
Sound technicians
Writers
So don't think that you must be an extrovert actor in order to enjoy a career in drama.
No doubt the majority of people involved with the theatre are never going to earn huge amounts but there's always the chance that you will hit the big time. Consider the three individuals below.
You ALMOST CERTAINLY know of the actor Benedict Cumberbatch. His net wealth is estimated to be around £20 million.
You POSSIBLY know of Andrew Lloyd Webber whose compositions such as The Music of the Night, I Don't Know How to Love Him, Jesus Christ Superstar, Don't Cry for Me Argentina and Memory have been hits all over the world. The Sunday Times Rich List 2017 estimates his wealth at about £600 million – 30 times greater than that of Benedict Cumberbatch.
You PROBABLY DON'T know much about Sir Cameron Mackintosh who is a theatrical producer with successes to his name including Les Misérables, The Phantom of the Opera, Miss Saigon and Cats. The Sunday Times Rich List of 2017 estimates his wealth at nearly twice that of Andrew Lloyd Webber.
All of which suggests that if you crave fame and popularity then aim to become an actor but if it's money that is uppermost in your sights then look for a job off stage!
Return to the EQ Jobs Library Index page.