The modern educational environment sees an ongoing transformation process with more and more technological tools becoming an integral part of kids' everyday life. While the progress can't be stopped, parents are still wary of the effect of screen time on their children's development. Will kids be able to concentrate on serious tasks instead of only wishing to be entertained? Will they get enough physical activity? What is the parent's place and role in the new educational setting? How to help a child who's struggling with their academics and to keep an advanced student motivated? Those are just a few of the countless concerns of today's moms and dads.
In this article, we want to talk about the answers a solid children's app can give to some of those questions. While being on the forefront of schooling in the information age, such apps also help to build connections between the old and the new, the virtual and the analogue, between play and academic growth.
We're going to explore the Talented and Gifted app by Kids Academy as one representative of educational apps for young students.
What is Talented and Gifted?
Talented and Gifted is an app for preschool and elementary school students from 2 to 10 years old. If you go on the app, you'll see several learning options:
Full comprehensive curricula in the My Subjects section including courses on math, ELA, reading, science, social studies, world around us, and even chess;
The brief curricula versions with the highlights of the longer ones – in the Personal Plan section;
And the Adventure Land where one can choose among different topics across subjects to play a game, watch an educational video and complete worksheets on each topic.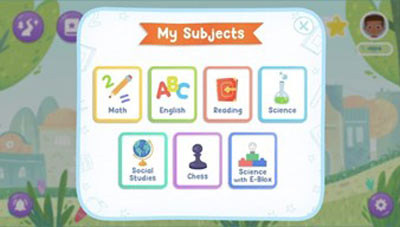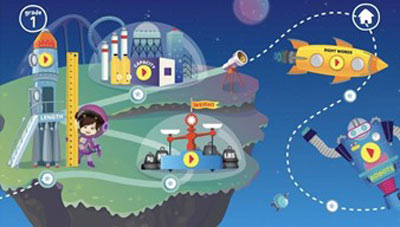 In the first two sections, the courses are made of chapters and lessons filled with explanatory videos, games and auto-scored worksheets for practice, as well as interactive quizzes for recapping what's been learned. The learning path advances from easier activities to more complex skills and concepts and is based on the NY State Standards for prekindergarten, and the Common Core State Standards for grades K–3.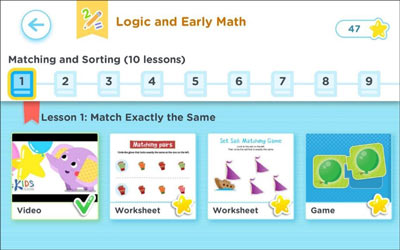 Now let's see what expectations of a contemporary student (and parent) this app can live up to and what gaps in the learning process of today it can bridge.
The Gap between Learning and Play
Even though the majority of activities are designed for instruction, their playful nature would allow a student to acquire new academic skills almost without being aware of it, hence avoiding the unnecessary stress. The tasks are brightly illustrated and use all kinds of themes children enjoy: fairytale characters, nature and animals, celebrations, adventures, places in the community and many more. The voice over adds to the dynamics of the play-and-learn process and makes the activities more accessible to those who still struggle with reading.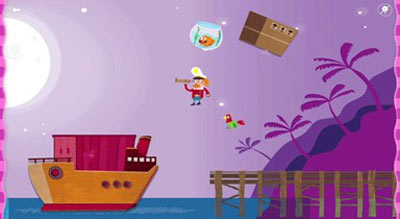 The diversity of tasks is worth noting too: your child will be completing mazes, dragging and dropping objects to build a logical order, answering multiple choice questions, tracing letters, numbers and shapes, building words and sentences, as well as drawing and coloring. Alternation of different types of activities keeps kids engaged and helps to hold their attention.
When one needs a break, they can open an inner motivational game called Dress Up Eddie and use their earned points to get chic accessories for a cute lilac elephant – the app's mascot.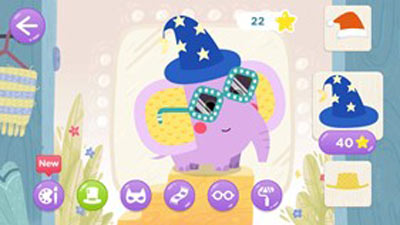 Based on that, we can say that Talented and Gifted does a good job in finding balance between instruction and entertainment.
The Gap between Digital and Analogue
Educational apps are not supposed to replace the offline learning process, but can be a good technological supplement and provide attractive learning formats to the kids of the information age. One of the features of Kids Academy's Talented and Gifted is interactive worksheets that can be completed both on paper and online. The app uses artificial intelligence based on teaching neural networks to recognise the correctness of task completion and give the corresponding score. A simple augmented reality feature of the app also allows a student to fill out a printed worksheet and then use the camera of an iOS or Android device to scan it and see their result.