Lock and Learn
Allowing parents/guardians to
Set times where distracting apps aren't visible (bed time, homework etc.)
Set times where your child can retrieve their apps back onto their device, but only after they complete a quiz based on the national curriculum, or a fun general knowledge quiz.
Review results and number of tokens earned by answering questions correctly.
Note: For help setting up, please visit the Lock & Learn Help Page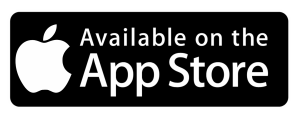 How it works.
STEP 1) Download the app from the App Store on the parent's phone and create a child's profile (you will need a separate email for your child's profile).
STEP 2) On your child's device, go to Lock and Learn and download the provisioning profile by using the information used in STEP 1 – the child's app will download automatically.
STEP 3) On the parent's phone, allocate subjects to your child's device and set Lock & Learn and Lock schedules
STEP 4) Set the % score required for your child to unlock their device
Create your own quizzes if you want.
Use our downloadable reward sheet to incentivise.
Deduct the chosen amount of tokens.
Helpful tip.
If your child has an important test coming up, input the questions into the custom quiz section and set the % to 100%. Now sit back and watch them ace their test.
Parents
Children