Remembering What You Already Know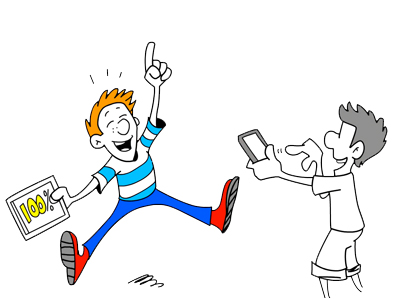 Memory can be a really unpredictable thing - it lets you down at the most inconvenient times, most notably in exams. The secret of making your memory more 'exam-ready' is this…
If you have remembered something once when there is no pressure, then you are much more likely to remember it when the pressure is on.
That's why airline pilots spend endless hours in a simulator. They know that by practising what to do in a simulated emergency, they will then remember what to do in a real emergency.
Psychologists know that the more times the brain remembers something, the more likely it is to recall it when necessary. The scientific name for this is Active Recall and it drives everything we do at Education Quizzes.
By practising our curriculum-based quizzes, students never find themselves in the terrifying situation of having learned something that they are unable to remember in an exam.
There is no better way to embed essential information in the brain than with Active Recall and there is no better way to employ Active Recall than by the use of our teacher-written quizzes.
By the way, did we mention that our quizzes are enjoyable?!