This page attempts to answer every question about Education Quizzes! To start, we've made a brief video where Callum shows you around the site. It's well worth a quick watch.
Do I Need To Subscribe?
You can play 15 questions a day without subscribing. We have put together a selection on the right, but you can choose whichever quiz you like. However, there are many advantages to a subscription - see below.
What are the Benefits of Subscribing?
When you subscribe, all the quizzes and games on the site become available to you. You will have the ability to create extra users on your account, each with their own username and password. In addition, when you are logged in as a subscriber, our website will automatically remember and display the quizzes you have previously played along with the scores you achieved. You will also be able to set your own preferences for playing quizzes and report errors.
How Do I Create Extra Users?
When you are logged in, go to 'Your account' which is top right of the screen. At the top of this page, you will see 'Your children's logins'. Click on 'Create a new child account' and add their details.
Within this area, you also have the ability to see which quizzes your children have played along with the scores they achieved. To do so, simply click on 'Report' next to the child's name.
What is an Individual Subscription and How Much does it Cost?
An Individual Subscription gives one person all the benefits listed above and costs just £9.99 per month or £49.99 per year. You can find out more at our Subscription Page.
What do I do if I Forget my Username or Password?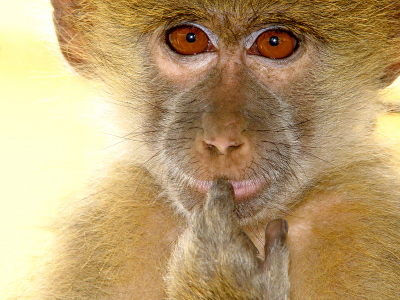 If you have forgotten your password, you can visit the login page and you will be able to guess your details. When you then click "login" you will be provided with a link that enables the setting of a new password via email and our automated system.
If you have forgotten your username however, you will have to contact us via email or telephone. We will then get back to you as soon as possible with your username.
How do I Cancel my Subscription?
You can cancel your subscription at any time. When you are logged in, go to 'Your Account' which is found at the top right of the screen. At the bottom of the page, there is a 'Cancel my subscription' button. Alternatively, email us by clicking here or telephone us on 01406 371799.
Can I Print the Quizzes?
Yes, you can print any of the individual quizzes. Printed quizzes make ideal entertainment on long journeys, family get-togethers and times when a computer isn't to hand. And all the time students are consolidating their school learning!
How do I Print a Quiz?
At the bottom of each interactive quiz you will find a button labelled "Print this quiz". By clicking this, a message will come scurrying to our software to construct a print for you. Two printable sheets will then be prepared - one that gives only the questions and the other that gives both questions and answers. You can print either or both as many times as you like.
We advise when printing quizzes that you use Firefox as your browser (it seems to like our quizzes best!)
Are the Quizzes Copyrighted?
Yes, all our quizzes are subject to copyright restriction but we allow our subscribers to print the quizzes; provided that they are reproduced in the exact form that our software generates (every sheet must show the Education Quizzes details at the bottom of the quiz). Use of any of the materials without showing the Education Quizzes details is a breach of our copyright. Legal action will be taken against any school that uses the quizzes without our express permission. After all, we have to make a living!
What Information do you Need when I Subscribe?
We ask for as little as possible. Please see our Subscription Page.
How do I Find Quizzes on a Particular Subject?
Navigating the site is easily done by clicking the buttons on the top of every page. If for example you wanted to find a quiz on Key Stage 2 Ancient Greece you would click KS2 > KS2 History > Ancient Greece.
How do I Select a Quiz to Play?
When you click on a quiz category another page will appear that shows the quiz titles - click the "Play" button beside the specific quiz that you desire to play.
How do I know which Quizzes I have Played?
If you are subscribed and logged in, then each time you go to a quiz listing page you will see your own personal record next to your previously played quizzes - Date Played and Previous Score.
How is my Score Recorded if I Abandon a Quiz Before it is Finished?
Your record will not show a score unless you finish a quiz.
Can I Play a Quiz More than Once?
Yes, you can play every quiz as many times as you like. Only your most recent score will be recorded.
Why do some Individual Quizzes have Numbers after their Title?
This is to allow each quiz to be uniquely identifiable.
Can I Define a Default way in which to play Multiple Choice Quizzes?
Yes, if you are subscribed you can go to Your Account>Your Preferences>Multiple Choice Preferences and select either "Correct answers given after each question" or "Incorrectly answered questions re-presented later".
Can I Search for Quizzes on a Particular Subject?
Yes, if you are subscribed and logged in then you can enter keywords (like King Henry, or Roads) into the quiz search box top right of every page. Press the little magnifying glass next to the box and you will then be provided with a list of all quizzes that contain the word searched for. Note that the list is in the form of links.
Can I View my Overall Performance to Date?
Yes, if you are subscribed and logged in you can go to Your Account>Your Performance and see your record.
Can I Change my Details?
Yes, if you are subscribed and logged in you can go to Your Account>Your details and change your password as desired.
How do I find your Terms and Conditions and your Privacy Policy?
There are links along the bottom of every page - click the one you require.
Will my Details be Revealed to Anyone Else?
No, none of your details will ever be given or sold to any other company.
How do I Report an Error?
When you are subscribed and logged in you will see a "Report Error" link at the bottom of every quiz and clicking the button will take you to a form on which you can explain the problem.
What do Education Quizzes do when an Error has been Reported?
We investigate and rectify any reported errors as quickly as we can.
How do I Contact Education Quizzes?
See our Contact Us page for a full list of available options.
Have you got a sitemap?
Yes, at our Quiz List and Sitemap page you will find a list of every single page (and quiz) on the site. It might be a good idea to bookmark it so that you can easily navigate the site!