Perfect Practice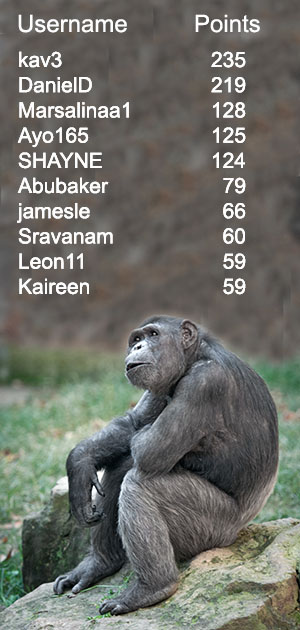 15th November 2019
Would you like to see your username on our Chimp scoreboard? The list shows the top ten players since 1st November 2019 who have got perfect scores of 10 out of 10 in our quizzes.
Every day it will be updated until the end of the month when it will start again on 1st December and so on.
It's close at the top, and there's only 4 points between 3rd and 5th position. This is proving to be a humdinger of a Chimp race. Who will take the crown at the end of the month – will it be you?
To find out your score, go to View Reports at the top right of any page. Under 'report period' enter the date 01/11/2019 and hit submit.
There's plenty of time to see your name on the Chimp scoreboard. Remember if you don't get a perfect 10 out of 10 score, it won't count.
Kids Surveys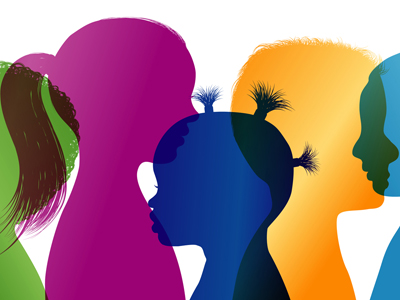 You may have noticed on Education Quizzes a survey pop up asking you a couple of quick questions.
Every week, we ask all our players a question on different topics. Would you like to see the results of those surveys?
Simply click the button below to be taken to the main Survey Results page, then scroll down to find links to the results of each week's survey.
See if other children think the same as you!
Practice, Learning, Revision
The large room smelled of polish and wood. Each desk was positioned the same distance apart – close, but not close enough to cheat.
On the desks were blank white sheets of paper. At least, they looked blank. There were also pencils and erasers.
Everyone had to leave their bags and phones in another room. Some of the others showed signs of nervousness. Straight faces and twitchy fingers.
This exam was important. It was the last one. If she passed, it meant she could go to a better school next year.
What was she thinking – if she passed? Of course she would do well. For the last few months, she'd been practising with Education Quizzes. Their quizzes used the proven technique of Active Recall and were perfect for giving her confidence.
She calmly sat at her desk, waiting for the signal to start so she could turn over the paper and begin.
What Is Active Recall?
Every time you play one of our quizzes, you will recall information you have already learned - it's called Active Recall.
Education Quizzes isn't the only way to practise and revise but it's probably the best. Our quizzes are ready-made for all the tests and exams you will face at school.
Games For You
Did you know we have 6 games at Education Quizzes? A spelling game, four number games – addition, subtraction, multiplication and division and a numeracy game. These are quick-fire games to see how good you are at English and maths. With weekly leaderboards at each age level, you'll be competing against other children all over the world. Can you get to the number one spot and stay there?
Banner Images
Every week or so, we change the banner image here at Education Quizzes. It keeps the website looking fresh and adds more variety for students. If you'd like to see past images we've chosen, go to our Banner Images page.
If you like what you see, ask your parents to subscribe on our Join Us page.