Learning the Spanish Language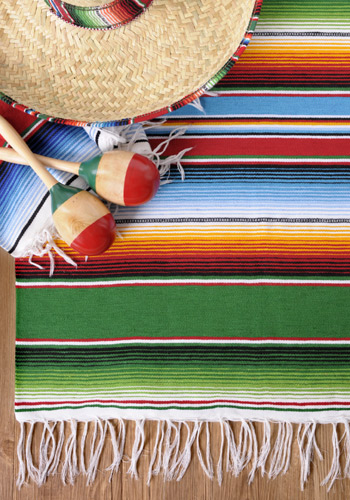 ¡Hola!
If you are learning Spanish, then have we got a treat for you! This section of our website is dedicated to helping you master the language. We currently have three sections of review quizzes separated by level of difficulty. There are three levels to work through – easy, medium and difficult. To see which level you are comfortable with, simply click on one of them (to the left) and play a couple of quizzes. There are 150 quizzes in each level. 50 of these are picture quizzes where you can brush-up your Spanish skills already learned in the other 100 quizzes.
And That's Not All!
A few years ago Colin and Lisa (the founders of Education Quizzes) tried to learn French from classes, books and recordings but became extremely frustrated by the seeming lack of structure in the courses - so much time was spent guessing and thumbing through lists and indexes. It seemed that there was great scope for developing an internet course with all the advantages that offered.
Many academics advocate a method of learning a language that is generally known as 'immersion' whereby the classroom instruction is exclusively in the foreign language. The idea is that you are thrown in at the deep end and you hopefully learn to swim quickly! This maybe works for some people but it certainly never worked for Colin and Lisa. During three separate 'Beginner French' courses we felt constantly out of control with the subject. An analogy of the immersion technique might be trying to write a novel but not knowing the letter 'e'!
So What Are We Doing About It?
We are developing a language course for people who favour a well-documented and totally structured approach. It involves step-by-step learning whereby you are NEVER expected to know ANYTHING that has not been fully explained and learned previously.
Advantages of Learning a Language by Internet
Convenience: Everyone now has computers, tablets and 'phones – wherever a person is, there too could be their language course.
Choose Your Own Pace: Work your way quickly through the lessons or slowly through the lessons and revisit each lesson as often as you like. In a classroom environment there are always quick learners and slow learners but none of them seem to learn at the same speed that you do!
Spoken words: Individual words, short phrases and whole sections of text can be heard at the click of a button and there is also an opportunity to click to hear the words spoken by different people.
Reiteration: Anything not understood can be read again or listened to again without the least hesitation – those who have tried re-winding a CD for just a few words will immediately understand why this is a good idea!
Searching: Links to vocabulary and elements of grammar can be constantly available at the side of the screen and accessed with maximum speed. By opening a separate tab within the browser, the student's position within the course would never be lost.
Student Review: Rapidly drill down to sections that you need to review and do it as often as you like.
That All Sounds Great ... How Much Will It Cost?
Just £9.95 per month. For this small amount, you will not only have access to all the Spanish review quizzes but in addition there will be 1,000 'lesson' quizzes. And if that isn't enough to whet your appetite, you will have access to the whole Education Quizzes website including ESL (English as a Second Language) and a whole host of Specialist subjects.