Personal, Social, Health and Economic Quizzes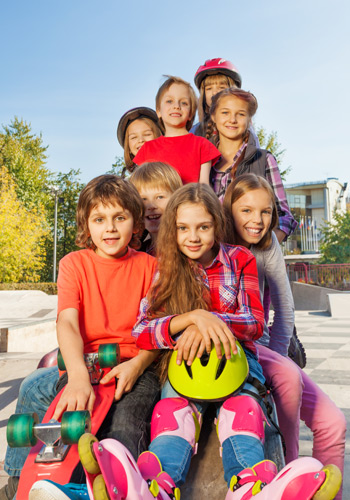 PSHE quizzes written by teachers and experts for children in years 1 to 11 from KS1 to GCSE. Quizzes which teach life lessons to accompany our more academic ones.
PSHE is a part of the National Curriculum. It is different to most other subjects. There is no exam and the aim is to teach children to become happy and well-rounded adults. It is divided into four sections: Personal, Social, Health and Economic. What they learn at school should help children to be confident, to get on well with others, and to lead a healthy and economically independent lives.
There is quite a bit of overlap between these sections. Some topics may be seen as both health and personal, or as both personal and social for example. PSHE is also taught as parts of other lessons, as it is such an ingrained part of our lives. In ICT online safety will be discussed, or in science how our bodies change as we age will be taught.
In addition, the issues dealt with in PSHE will also be used as topics for a school assemblies, or be the focus of campaigns organised by the school, such as anti-drugs or anti-bullying.
As we mentioned, there is considerable overlap between the different sections of PSHE. Obviously, certain topics will be taught at different ages and parents have the right to withdraw their child from sexual education lessons. Here is a rough guide to what children will cover in each category:
Personal Education
Personal education is concerned mostly with children's happiness in their own minds and bodies. Issues such as mental health, puberty and bullying may be classed as parts of this.
Topics covered
Mental Health
Individuality
Growing and Changing
Self-Concept
Puberty and Sexual Health
Consent
Social Education
Social education teaches children how to get on with others, such as friends, but also how to function in society.
Topics covered
Families
Close Positive Relationships
Friendships
Hurtful Behaviour and Bullying
Safe Relationships
Respecting Self and Others
Positive Relationships
Relationship Values
Forming and Maintaining Respectful Relationships
Consent
Abuse and Discrimination
Contraception and Parenthood
Social Influences
Shared Responsibilities
Communities
Media Literacy and Digital Resilience
Health Education
Health education covers issues which may put a child's health at risk. How to avoid diseases or accidents for example. Sexual health and mental health are also looked at.
Topics covered
Accidents
Hygiene
Diet
Exercise
Growing and Changing
Mental Health
Drugs, Alcohol and Tobacco
Emotional Wellbeing
Puberty and Sexual Health
Managing Risk
Contraception and Parenthood
Economic Education
Economic education is the part of PSHE which looks at work, education and career, as well as teaching children how to manage money.
Topics Covered
Money
Economic Wellbeing
Aspirations
Learning Skills
Choices and Pathways
Work and Career
Responsibilities
Financial Choices
Brief but In-Depth Quizzes
The quizzes in this section are quite short for such vast topics. But never fear – we have many different quizzes on the same topic but looking at different aspects of it, and also suitable for different age groups.
The quizzes are written by teachers and by educational experts so you can be sure that all the required information will be covered. What's more, the interactive quiz format engages children rather than having them sit quietly for an hour trying to soak up everything they hear. It's a proven method to help children learn.