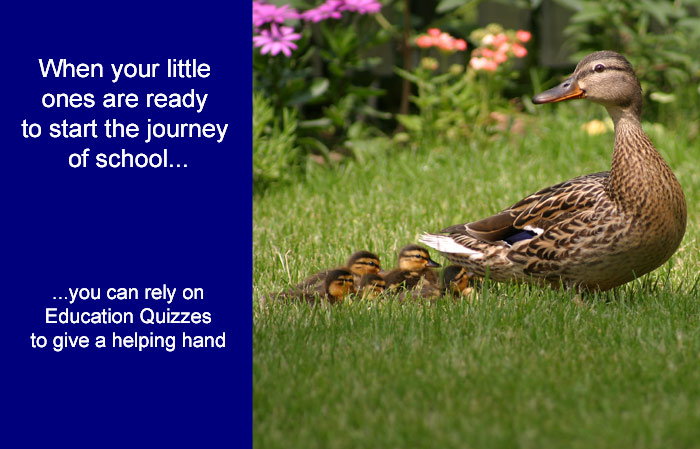 Enjoyable Learning of KS1 Subjects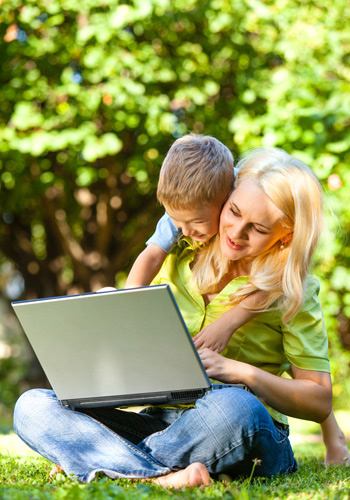 These educational quizzes are designed to build your child's confidence with the KS1 National Curriculum subjects in Year 1 and Year 2 at primary school. At the same time the resources are enjoyable to use so that children stay motivated and want to learn. The quizzes follow the plans your school uses in the key subjects of English, Maths and Science as well as comprehensively covering most of the lesser school subjects that children encounter aged 5 to 7.
Why is Key Stage 1 Important?
Key Stage 1 lays the foundation for the whole of your child's future education. It is at this stage that ideas are introduced that form the building blocks for the more complicated concepts that will be taught later in their schooling. Holes in their understanding now will have a detrimental effect on their ability to learn during the other key stages and therefore these early years are often considered to be the most critical.
The quizzes at this level reinforce the learning goals that are being taught in school and will help the child to become more familiar with the subjects and more comfortable with new ideas. In addition, the quizzes develop valuable learning skills such as concentration, careful reading and good comprehension. These new-found abilities help children develop a love of learning and a sense of pride in their own successes which will last them a lifetime.
Parental Support
It is at this stage in a child's education that they will benefit most if they are lucky enough to have encouraging and enthusiastic parents. Young children are naturally inquisitive; they want to explore and discover and learn. If their learning brings pleasure or success, they will want to repeat the experience. Children who receive the right sort of support and encouragement during these early years will grow into creative, adventurous pupils. Motivating your child to want to study can be difficult but using fun and engaging learning tools will help make the process less of a chore.
Our suggestion is to spend between 10 and 30 minutes each day in a one-to-one situation with your child. Explore our site, play the quizzes, discuss the topics that arise and generally have fun learning. All the time you will be secure in the knowledge that you are reinforcing the very same subjects that your child is being taught in the primary school classroom. Automatic recording of the dates when quizzes are played and the scores achieved will quickly highlight which subjects have been thoroughly mastered and where more work is required.
In our experience it takes relatively little effort from parents to enable their children to rise through the ranks to the coveted position at the top of the class and, once there, the children themselves will do everything they can to stay there for the rest of their school life!
Professionally Written Material
Teachers recognise the huge significance of KS1 and consequently it has become a very specialist discipline. Our quizzes have been written by a group of teachers who are actively engaged in teaching Years 1 and 2 and who understand the complexities and difficulties that confront children in this age group.
Emphasis is placed on visual content and the section is brought to life with the use of pictures wherever possible. Each quiz is made up of ten questions and supportive notes are provided at the end of each question. Our teacher consultants have created quizzes that ensure your child is introduced to all the requirements specified in the National Curriculum and each quiz steadily increases in difficulty, ensuring your child's abilities are always being extended. The KS1 Curriculum provides children with the fundamental strands within a subject and our quizzes are designed to aid and extend these essentials.
Affordable Subscription
These tailor made quizzes are very affordable at only £9.95 per month and this provides access to the entire site for all the members of your family. You can cancel at any time, even during the first month, but we expect that once your child has completed the KS1 quizzes he/she will want to do the KS2 quizzes in order to steal a march on classmates!
You will probably never find a more enjoyable way to engage with your child's education and at the same time you will help provide the best possible chance of success with their schooling. You can join here
Further Support
We suggest that you use the BBC Bitesize website in conjunction with Education Quizzes. The BBC's Literacy, Maths and Science Games for KS1 provide some light relief from serious study and are a great way to learn.
The National Curriculum subjects that your children will be learning at school are in a constant state of flux. Probably the best place to look for an up-to-the-minute overview is Wikipedia National Curriculum.