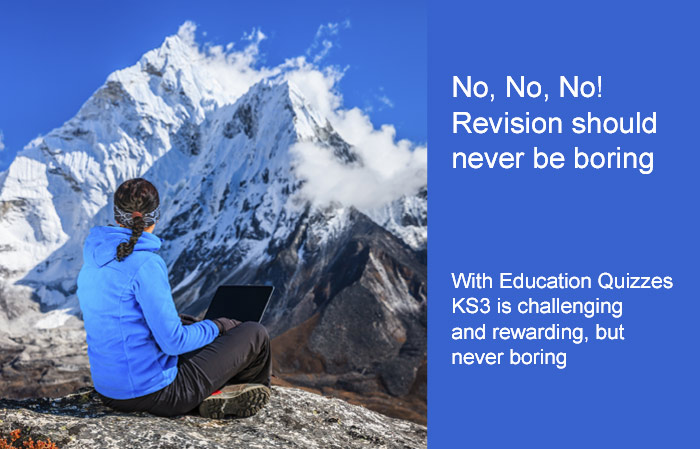 KS3 Revision to Reinforce Learning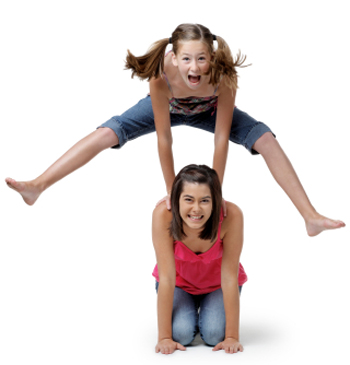 Let's face it: revising can be a real chore. This is particularly true for 11 to 14 year olds who are beginning to discover that the world offers innumerable diversions away from their KS3 revision!
Here at EducationQuizzes.com we always go the extra mile to make revising more interesting and more enjoyable. This leads to greater enthusiasm for the subjects and more efficient learning.
The principal subjects of maths, English and science are comprehensively covered and there is ample opportunity to learn and revise other KS3 subjects such as history, geography, ICT and music. All material is compiled by teachers and education experts.
For just £9.95 per month, subscribers have access to over 500 quizzes written specifically to provide entertaining revision for those important Key Stage 3 tests. Individual quizzes can be played as often as you like and scores are constantly recorded so that it is easy to track progress through the critical Year 7, Year 8 and Year 9 stages of schooling. See what our many satisfied customers think by reading some of our recent testimonials
Take a Look at What They Do in America
Regardless of whether you are a student, parent or teacher you might be interested to see how the Americans tackle education at this stage. In the UK we have "KS3", whilst in America they have the "Common Core Standards for Grades 6,7 and 8". Broadly speaking they cover the same subjects but as you might expect our American teachers have a slightly different approach to our UK teachers! Why not take a peek at the US section of our website starting at Grade 6 Common Core Standards