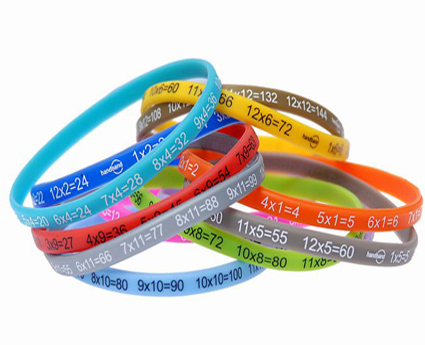 KS3 Maths Tables Revision
(Resources for school year 7, year 8 and year 9)
KS3 maths tables that are required at this level are from the 2 times table to the 10 times table. The additional quizzes below (up to the 20 times table) have been added for practicing mental arithmetic.
Don't worry if you find tables difficult because many clever people are the same. If you take one quiz each day and play it several times you will quickly master the KS3 Maths requirements.
How To Play
Each quiz consists of 10 questions and each question has 4 multiple choice answers. At the top of each quiz you are given a choice of how you want to play it and this affects what happens when you provide an incorrect answer.
You can either have the correct answer given immediately, or you can choose to have the questions presented again at the end of the quiz.
To print any of the quizzes (both questions and answers) click the "Print" link at the bottom of the quiz