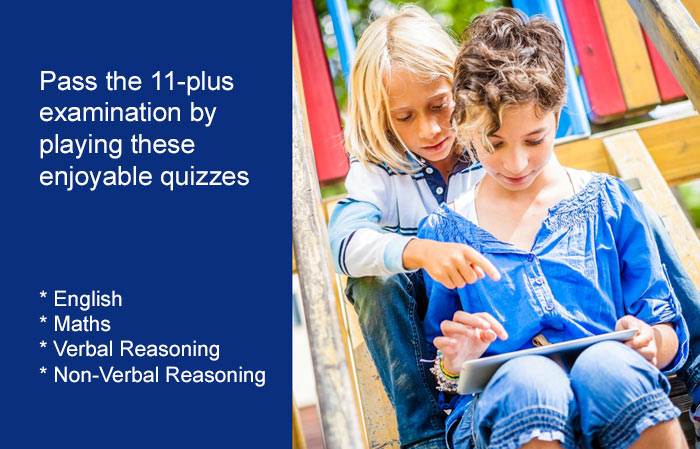 Enjoyable Learning of 11-Plus Subjects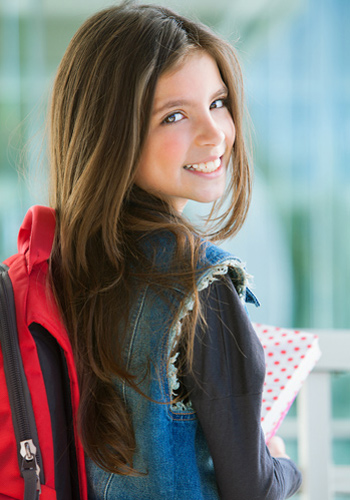 The quizzes in our 11-Plus section are all written by teachers with the specific aim of preparing children for this first, crucial examination that they will take.
Parents will know only too well that the results at this stage determine which secondary school the child will attend with potentially enormous implications for their ongoing education.
Does Your Area Use the 11-Plus?
There was a time when almost all children in England, Wales and Northern Ireland sat the 11-Plus test but this has now been phased out by many local education authorities. As a general guide, the 11-Plus is still used in Buckinghamshire, Essex, Kent, Lincolnshire and North Yorkshire but parents are advised to check with their children's primary school to see if the examination is applicable to them.
Different Tests in Different Areas
Our quizzes cover the required learning for all of the local authorities but each authority uses different examination processes. Children will not necessarily be required to sit papers in all 5 of the categories that we list. Here again it is wise to seek guidance from the primary school so that the main focus of attention can be on the categories that are required. For 11-Plus, the maths and English categories are essential for a solid foundation but parents often elect to miss out the verbal reasoning and non verbal reasoning quizzes when this is not a specific requirement of their local authority.
Supplementary Learning
The 11-Plus quizzes are slightly more challenging than the KS2 quizzes on this site although both are aimed at the same age group – children aged 8 to 11. For further practice and familiarization with the subject matter we strongly suggest that students preparing for 11-Plus are encouraged to also work through the KS2 quizzes.
For light relief between revision sessions we also have a Fun section with exciting and interesting quizzes on subjects such as Nature, People, Gardening and Books.
Try Some Sample Quizzes Before Subscribing
All the categories on our site contain a few quizzes marked "play" and these can be played and re-tried free of charge as often as the student wishes. When a subscription is taken out, every quiz on the site is playable and the student will then have a permanent record of which quizzes were played, when they were played and the scores achieved. Subscription costs just £9.95 per month and you can cancel at any time, even during the first month.
Additional Reading
Parents can find answers to many of their questions regarding the 11-plus on The 11 Plus Website. This excellent site is dedicated to giving you all the information you need to help your children succeed at this vital stage in their education.
For Mums and Dads
The Guardian quiz concerning the 11 Plus Grammar School Entrance Exam gives a good indication of the complexity of the Eleven-Plus. Try it only if you are feeling courageous!