Practice And Review For All Your Students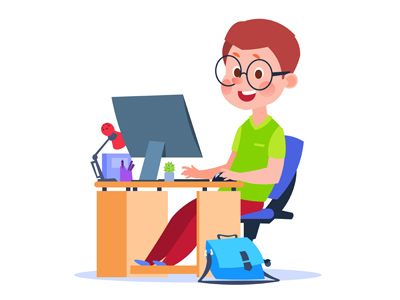 Are you looking for a resource to add to your tutor toolbox? Something that is easy for your students to use with next-to-no effort on your part?
Tutors can now offer the benefits of Active Recall to all their students. There's no better way to do that than with Education Quizzes.
What Is Active Recall?
Every time your students play one of our quizzes, they'll remember things they've already learned - it's called Active Recall.
The best way of explaining it is with an example:
Imagine you meet someone for the first time. You're told their name, but then you don't see them again for a year. When you do see them, it's not very likely you'll remember their name.
Now imagine you meet somebody else, only this time you speak to them a few times over the next year. This time it's almost certain you WILL remember their name. Every time you speak to them, your brain uses Active Recall to recall their name. The more often you remember their name, the better it sticks in your mind – until you know it without a thought.
Active Recall forces the brain to remember, instead of just asking it to. Playing a quiz is a prime example of Active Recall.
As far as education is concerned, Active Recall is probably the best way to learn. Information becomes easy to remember when you need it - in the exam room, for example. With more and more pressure on students to do well in exams, Active Recall is the best way to practice.
Education Quizzes isn't the only way to learn and review, but it's probably the best. Our quizzes are ready-made for all the tests and exams you will face at school.
Children LOVE Quizzes
3,000+ teacher-written quizzes covering most subjects from elementary school to senior high. Each quiz has an informative introduction, 10 multiple-choice questions and answers that are clearly explained after each question.
How It Works and Cost
With a single login that you and your students use (more than one person can be logged in at the same time), there's no hassle remembering different usernames and passwords.
For the first year, we have more than halved the usual subscription cost to only $69 + VAT. This gives you a chance to give Education Quizzes a thorough test drive to see if it's a good fit for you and all your students. After the first year, the cost is $149 + VAT.
Safety First
Education Quizzes was created for the sole purpose of helping children learn. It has no advertising, no forums, no chat rooms and no external links to games - just really useful quizzes perfect for practice, learning and review.
Every one of your students can play every quiz on the site. Not just in tutor lessons, but also at home in their own time, on their own device and at their own pace.
Self-Marking Homework
Not only do your students benefit, as a tutor you also have the option of setting self-marking homework. Yes – homework that marks itself, saving you time at the end of your busy day. To use this additional functionality, you'll need to register separately (it's totally free) at our Teachers Homework page.
Free Resource For Parents
We've explained how Education Quizzes can help you and your students. It's also something you can share with your students' parents.
An individual subscription as a parent costs $12.50 per month or $50.00 per year. But you can give it to them for free. Simply share with them your login details and they will have full access to the site for ALL their children – not just the one you are teaching.
I'm sure you will agree, this is a great deal you can offer to any parents who are paying for your service.
You may also find these pages helpful: