Specialist Quizzes: For the Knowledge Lovers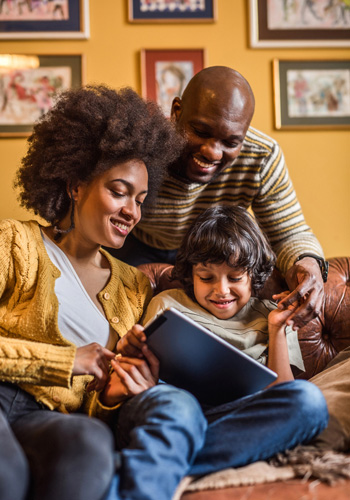 Quiz lovers, unite!
Education Quizzes doesn't just cover school subjects. Nope, we're far from a one trick pony. We'd say we're more like a 74 trick horse. See, we like to educate everybody, on all sorts of topics! Hooray for nerdiness.
For the Quiz Nerds
On this section of our site, we've compiled quizzes on general knowledge topics that will give even the most ardent quiz enthusiasts a challenge. We think quizzes are perfect for so many occasions…
Swatting up for the pub quiz so your friends crown you the Knowledge Master
Rainy days
Days when you lose your car keys
Lunch breaks
Teacher training days
Bank holidays
When you see someone you know and you pretend to be engrossed in your phone/tablet/laptop so they don't talk to you
Challenges with friends
Commutes
Sunday afternoons when it's so windy if you even step outside you'll be blown over to France
When your dog has fallen asleep on your feet and you can't move
….and that's just a few!
More Specialisms Coming...
Over the coming months, we are going to expand this section to include a wide variety of subjects. They may range from the sublime to the ridiculous – but they will always be interesting, fun and educational!
Pssst, some of the new quizzes will be picture quizzes - everybody loves a picture quiz!
Who writes our quizzes? Our next door neighbour, John? Not quite. Our specialist, for fun, quizzes have been written by enthusiasts in that particular category. So if there is a quiz on Music Theory, we can assure you it was written by a music enthusiast. If we happen to ever have a quiz on the complications of cow hip replacement surgery*, you can bet it was written by a veterinary surgeon. We only let in the experts. Our wonderful enthusiasts even include helpful comments to help you retain knowledge (aren't they kind!).
*It's unlikely we will have a quiz on this subject. Ever.
Not Sure Where to Start? Try These!
If you're not sure which quiz to take first, take a look at our curated list of enjoyable quizzes. Feeling brave? Try them all...
Are you a cultured soul? You'll love this! Take our quiz on the Romanticism period.
Calling all Potterheads, it's time to test your knowledge of the author with this quiz on J K Rowling.
Fancy yourself as a vexillologist? You'll drool over our quiz on European flags.
Make way for all the music fans. How many of these musical terms can you get right?
Think you know London, Watson? Try our quiz on Sherlock Holmes' London.
Think you could be the next Attenborough? See how many questions you can get right on our British Mammals quiz!
We Want Your Suggestions
We can't wait to expand our Cup of Tea quiz section and we'd love to hear your suggestions. Whether it's a particular music artist or an author you know inside out; the different types of champagne or facts about the United States of America, we want to know what quizzes you'd love to see!
You can let us know by sending an email to Education Quizzes or tweet us at EduQuizzes. We can't wait to hear from you!
Happy quizzing, you nerdy geniuses.