Enjoyable Learning of Middle School Subjects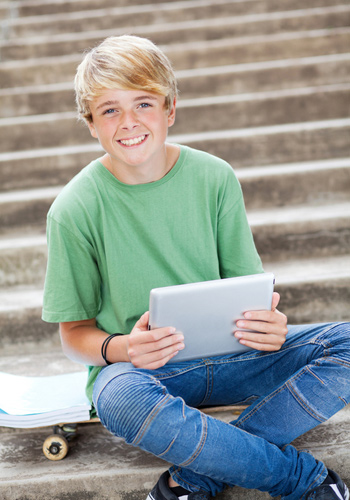 The Path to Success Using Fun Quizzes
Middle school learning is brought to life with these enjoyable quizzes. Grade 6, Grade 7 and Grade 8 subjects have never been so much fun! Here is why our quizzes are highly regarded by students of your age:
Interactive quizzes are more enjoyable than text books so you will find that you are happy to study for longer periods
The quizzes break-up the school subjects into bite-sized portions so you will learn without confusion
The teachers who write the quizzes understand the problem areas and provide comments after each question to help you remember the key points
In the age of computers, iphones and ipads, the quizzes are the easiest, quickest and most fun way for you to learn a subject.
So Much to Do and so Little Time!
We realize that between the ages of 11 and 14 you have a lot on your plate. When it comes to school, there seems to be no end to the amount of stuff you're expected to understand and - worse - remember! For starters, you are going to need to learn a lot of new words like "homework review", "test prep review" and most dreaded of all "common core state standards"!
Our schoolwork quizzes will help you remember what you are learning at school, since a lot of what we might call the 'quiz-effect' is, by all accounts, automatic. That is to say, take regular quizzes in any subject, even one you dislike, and you'll find yourself remembering facts and formulas, by default. Every quiz you take reinforces your understanding and your memory of the subject, and improves your chances of doing well on subsequent tests and quizzes. This, in turn, increases your confidence until - miraculously - that subject you once hated is now almost tolerable! After all, who can dislike a 10 out of 10 score?
Play just a handful of quizzes a day and you will be amazed at your progress.
Support from Friends and Family
One excellent way to use the quizzes is to organize friendly competitions with your friends and family to see who can get the highest score! Quizzes bring in a fun and exciting element, while also helping you in your educational journey through school. In addition, our middle school subjects will help you with test and exam prep. When you find you are beating Mom and Dad, you'll know you are doing well!
Professionally Written Material
All our Grade 6,7 and 8 quizzes are designed and written by experienced teachers and all follow the subject guidelines of the Common Core Curriculum, making them teacher, parent and student friendly. Each quiz is accompanied by an introduction and questions are followed by helpful comments, which should serve to clarify points of confusion and help with the recall of correct answers.
Our teachers understand how easy it is to get distracted so you'll find a few questions/answers that make you laugh, a few that make you think and a few others that seem nearly unbelievable. All of which makes Math, Science and English Language Arts less like a chore and more like a pleasant pastime!
All for $12.50 Per Month
You can subscribe here for a monthly cost of only $12.50 and that will give you access to the entire site. You will be able to quiz yourself on topics you've looked at recently, those you studied some time ago, and even those you've yet to do at school. We record for you the dates you take the quizzes, as well as the scores you achieve each time, making it easy for you to keep track of your progress and to share the signs of improvement with parents and teachers. Each section has a 'free to play' quiz so you can try before you buy. In addition, if you do sign up and are not entirely satisfied, you can cancel at any time, even during the first month.