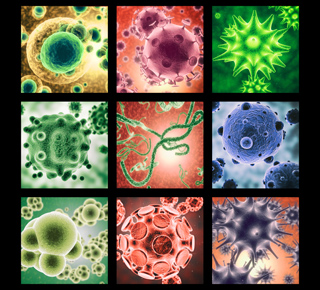 Quizzes make learning fun! There is no quicker way to learn about Science in Middle School - Grades 6, 7 and 8
The whole of the scientific world is awash with fantastic facts and statistics. Here are 10 quick-fire starters:
• A giraffe sleeps for 20 minutes a day
• A Koala sleeps for 22 hours a day
• The Earth travels through space at 67,000 mph
• 19 out of 20 people bitten by a Black Mamba snake die
• Every second, 100 lightning bolts strike the earth
• There are 60,000 miles of blood vessels in each human
• Utopia exists – it's on Mars
• More germs are transferred shaking hands than kissing
• A medium size cloud weighs the same as 80 elephants
To become a scientist you will need to learn to be very observant and accurate. Did you notice that our 10 facts above were only 9? Don't worry if you didn't because it wasn't a test!
In your school science lessons you will have opportunities to get involved in many hands-on experiments and you will find that the more you see, the more you will learn and the more you learn the more enjoyable it will be
Not all science involves getting your hands dirty (although we're pleased to say a great deal of it does!) so be prepared for some theory as well. That's where we can help because the 130 science quizzes below are much more fun that text books.
Pick a quiz on a subject you know about and play it to see if you know as much as you think!