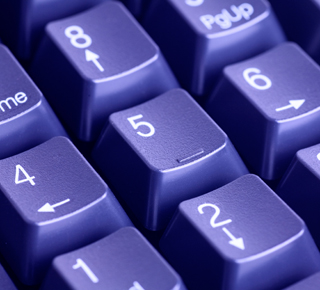 Quizzes make learning fun! There is no quicker way to learn about Math in Middle School - Grades 6, 7 and 8
Very strange things happen in math. For instance, if you multiply 111,111,111 by 111,111,111 you get the answer 12,345,678,987,654,321. Not many people know that!
OK, we agree the above multiplication isn't going to be particularly useful to you in 'real life' but there are numerous occasions when math will be invaluable to you. Every time you go shopping you need math to calculate whether you have been given the correct change.
When you go on vacation you need to work out whether you can afford the flights, hotel bills, and spending money. If you go on a diet you need math to work out how well you are doing and when you go on a long car journey you need to calculate how long it is likely to take to get there.
You even need math to work out how many shopping days there are until Christmas.
In history you will be talking about years, decades and centuries. In geography you will be discussing population densities and areas. In science you will need to understand measuring and comparing results. In music you will need to work out how many 16th notes are in a half note. In all these subjects a grasp of the math involved will help you reach the top of the class.
One of the problems is that very large numbers are difficult to get your head around but there are various tricks to help. For instance, here at Education Quizzes we know that in May 2016 we had up to 20,000 people using the website every day and we wanted to visualize what that looked like. We knew that luxury busses/coaches contain about 50 seats so we divided 20,000 by 50 and discovered that the amount of people using our site each day is 400 coach loads!
Don't ever be scared of numbers. Sure, they seem to do some strange things now and again but the truth is they are absolutely consistent and if you learn to love them they will become your lifelong friend.
There are over 200 quizzes in the list below and the more you play them the more confident you will become with numbers – don't forget you need to 'learn to love them'!