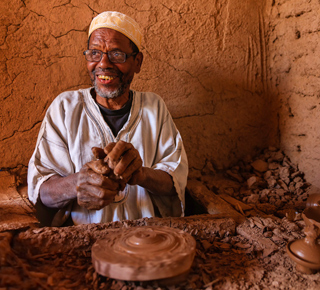 Quizzes make learning fun! There is no quicker way to learn about Arts and Crafts in Middle School - Grades 6, 7 and 8
By now you are no doubt developing your own ideas about what you like in the art world and what you are not so keen on. At the same time, you realize where your talents can be used to the best effect. Good for you – no artist ever gained recognition by being just like someone else!
We are not going to try to curb your enthusiasm or encourage you to be less adventurous but we do think it would be a good idea to look carefully at what other artists have done so that you can imitate the best bits and leave the dross behind in order to create your own 'brand'.
A good place to start might be the 27 picture quizzes we have created especially for you that can be found on our specialist - art page. Hold fire - don't rush off just yet! We have told you about that link on condition that you come back here later to do the school stuff that you'll need at this level.
On the above pages you will find literally hundreds of full colour paintings and sculptures in any amount of styles that have been created by the greats of the art world. Play the quizzes, click on the pictures (they all enlarge so that you can study them in more detail) and rejoice that there have been so many great artists before you.
The more you look at the work of the great masters, the more you will appreciate and enjoy art. Then when you come back here you will have new ideas that you just can't wait to try out.
You'll be able to answer many of the questions in the 'Great Artists and Designers' quizzes and you will be bursting to show off your knowledge by answering the questions about materials, sculpting and techniques.
On your marks, get set, rush off to that link we suggested!