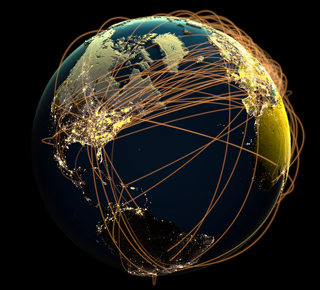 Quizzes make learning fun! There is no quicker way to learn about Computer Science in Middle School - Grades 6, 7 and 8
Within the last 80 years many great people have had profound thoughts about computers. These are some of the ones we like the best:
In 1943, Mr Thomas Watson (chairman of IBM) said 'I think there is a world market for maybe five computers'.
In 1949, it was stated in "Popular Mechanics" that 'Computers in the future may weigh no more than 1.5 tons'.
In 1977, Mr Ken Olsen (founder of Digital Equipment Corporation) said 'There is no reason anyone would want a computer in their home'.
These were all very clever people who went on to do extraordinary things but they all greatly underestimated the speed of progress. So what of the future… Within the next 10 years we will almost certainly have driverless cars and accurate voice-controlled machines. Soon after that we are likely to have ingestible robots that we swallow to repair our bodies from within. Twenty years after that we might have the next evolution of AI (Artificial Intelligence) when computers will be able to build better computers than themselves.
The fantastically, stupendously exciting thing about all of this is that YOU are going to be a part of it. You will see robots and machines that have not even been dreamed-of yet. Will you be one of the people building and using those machines? We hope so.
But all of that is for the future. For now, let's play some quizzes and in so doing make sure that we understand computing in the present!