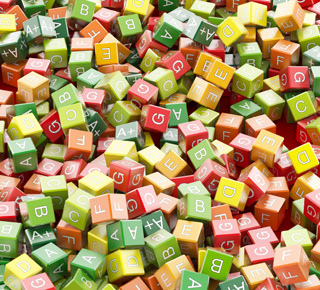 Quizzes make learning fun! There is no quicker way to learn about English Language in Middle School - Grades 6, 7 and 8
Did you know that if you are an airline pilot you MUST speak English? Pilots and air traffic controllers use English all over the world. Despite that, English is not the most spoken language in the world – Chinese has over 3 times more people using it. Spanish and English vie for second place. Here is an odd thing though…
English is by far the most popular second language.
If your ambition is to travel then English could well be your ticket to wherever you want to go because all over the world there are vacancies for teachers of English. Of course, you will need a fair grasp of the language in the country you want to teach as well!
Whatever way you look at it, learning English is an extremely important part of your education. That's why we have over 300 quizzes in this section but don't let that confuse or intimidate you!
The way to use this section is to dip in and play a few quizzes whenever you like. Don't think you have to start at the top of the list and work your way through them all. The quizzes have titles that explain what they are about so click on the ones that cover subjects you have learned or are learning at school. When you are subscribed, our automated system will record all your scores for you so that you can see which quizzes you have already tackled.
If we have whetted your appetite for fascinating facts about the English language then here are five more for you:
A Panagram Sentence is one that contains every letter of the alphabet and here is one of them: 'The quick brown fox jumps over the lazy dog'.
Pneumonoultramicroscopicsilicovolcanoconiosis is the longest word in the dictionary. It's a lung disease but even if you have it, the chances are you can't tell people!
A Palindrome is a word spelled exactly the same both forwards and backwards like 'Rotator'.
The most often used letter in English is 'e' and the most often used consonant is 't' whilst the least-used letter is 'z'. The letter 'e' crops up 60 times more frequently than the letter 'z'.
In English there are several words that have no rhymes. Examples are month, orange, pint, silver and purple.
English Language Arts is an absorbing subject and we hope that we can help you enjoy it!