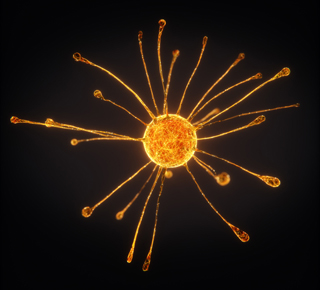 Quizzes make learning fun! There is no quicker way to learn about Biology in Middle School - Grades 6, 7 and 8
The truth is there are some really gory things that you have to do and learn about in biology. Believe us, you really don't want to be dissecting a frog or studying the urinary tract of a horse immediately before a meal! You might find that you are on the side of Kary Mullis who said 'I like writing about biology, not doing it'.
But, setting that aside for a minute, there are a quadrillion 'nice' and fascinating things to learn about. That is because biology is the study of living organisms in all their myriad, wondrous forms.
Along the way, you'll get many fascinating insights into the animal and plant kingdoms. For instance, did you know that the Kakapo bird is on the verge of extinction because it is unable to fly and it has a strong, pleasant odour that enables predators to easily find it? That is one incredibly unfortunate bird!
And here's something else you maybe didn't know: honey never spoils – you could eat honey produced today in a thousand year's time. And yet another one: it takes only one malaria-carrying mosquito to threaten the life of a human being but it would take over a million mosquitoes to suck all the blood from that same person.
We seem to have strayed from 'nice' so let's get back into the ultra-safe world of quizzes. There is genetics to learn about and biofuels along with cloning and blood (whoops, there we go again). Then there's enzymes and osmosis. All will be revealed in the quizzes that follow.
Anti-sickness pills at the ready!