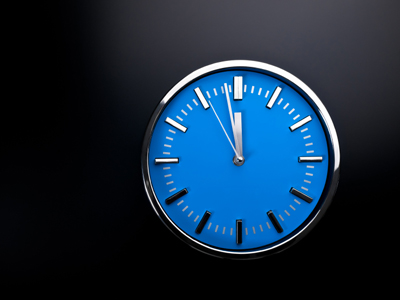 Time (Easy)
This 11-plus Maths quiz about time is going to look at the 24 hour clock. This clock is used extensively, for example: in computers, in the military and in transport.
Using the 24 hour clock removes all possibility of making a mistake with the time, for example: 'Meet me at 6 o'clock'. Is that 6 o'clock in the morning or in the evening? The use of 'am' and 'pm' doesn't always help because not all people know what they mean: pm = post meridiem = between 12 noon and 12 midnight; am = ante meridiem = between 12 midnight and 12 noon.
Some adults find the 24 hour clock difficult to remember. 16:18 is not as easy as nearly twenty past four, is it? It is a useful thing to learn and you should find it easier than adults. Why? Because you have grown up with computers which always show the time in 24 hours.
Did you know...
You can play all the teacher-written quizzes on our site for just £9.95 per month. Click the button to sign up or read more.
Sign up here

Here is a 24-hour conversion table to help you.

00:00 = 12:00 midnight (start of day)
01:00 = 1:00 a.m.
02:00 = 2:00 a.m.
03:00 = 3:00 a.m.
04:00 = 4:00 a.m.
05:00 = 5:00 a.m.
06:00 = 6:00 a.m.
07:00 = 7:00 a.m.
08:00 = 8:00 a.m.
09:00 = 9:00 a.m.
10:00 = 10:00 a.m.
11:00 = 11:00 a.m.
12:00 = 12:00 (noon)
13:00 = 1:00 p.m.
14:00 = 2:00 p.m.
15:00 = 3:00 p.m.
16:00 = 4:00 p.m.
17:00 = 5:00 p.m.
18:00 = 6:00 p.m.
19:00 = 7:00 p.m.
20:00 = 8:00 p.m.
21:00 = 9:00 p.m.
22:00 = 10:00 p.m.
23:00 = 11:00 p.m.
00:00 = 12:00 midnight (end of day)