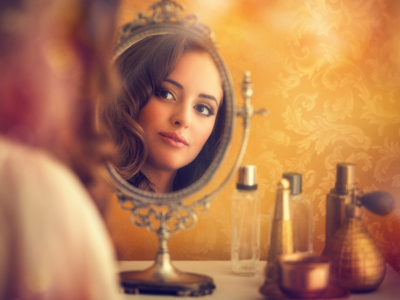 Pride and Prejudice - Character
This GCSE English Literature quiz will test you on character in Pride and Prejudice by Jane Austen. Pride and Prejudice is peopled with a great number of characters representing the social circle of the "principal inhabitants" of a small southern English village of the early nineteenth century. The reader meets many of these characters as the Bennets socialise with their neighbours and some of the inhabitants of Meryton. We also meet other members of their family, primarily Mr and Mrs Gardiner.
The arrival into this local society of Mr Bingley, his sisters and his friend Mr Darcy brings excitement and possibility, as does the temporary stay of officers and soldiers in Meryton.
Read More
New acquaintances draw the Bennets to the attention of more distant figures such as Lady Catherine de Bourgh, and each of these characters is shown to be connected in a wider network which underpins the social relationships in the novel, as Mr Collins's patroness is revealed to be Mr Darcy's aunt, as well. Mr Wickham, too, links characters in unexpected, and unwelcome, ways. Very few characters are portrayed outside this class-based social circle, with the exception of a few supportive servants, whose importance lies in their ability to offer trustworthy judgements of their employers' characters.
Interestingly, Pride and Prejudice is heavily-weighted towards dialogue, rather than narration. Even when we read a letter included in the text (and there are many), we are hearing the voice of a character. What do we learn of characters through their dialogue, their behaviour in public, their behaviour in private, and their near-private thoughts as expressed in letters?
When reading fiction, pay attention to how each character interacts with others. Can you identify anyone whose behaviour changes in different company? What do we learn when we see Mr Collins engaged in conversation with someone he views as a social inferior? Does Elizabeth Bennet change her behaviour depending on her company? Who changes over the course of the novel and how?
Answer the questions below to see how well you understand the characters in Pride and Prejudice.
Read Less
Did you know...
You can play all the teacher-written quizzes on our site for just £9.95 per month. Click the button to sign up or read more.
Sign up here

We're sorry but...