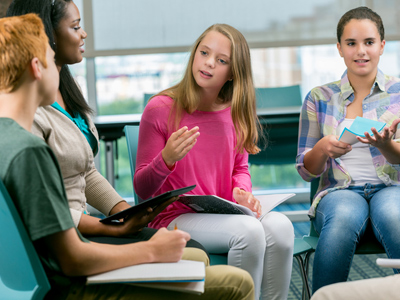 Listening Skills
This KS1 PSHE quiz will test you on listening skills. Lots of people love to talk to each other and this is called having a conversation, but sometimes we are so excited about what we want to say that we don't always listen to others.
Listening is not just about not talking – it's about keeping your thoughts quiet as you really take in what someone else is saying. When you do this, you can understand what they mean much more than if you are half-listening and also thinking your own thoughts at the same time.
Do you know how to be a good listener? It can be a wonderful skill to have in life, so practise listening to your friends every day.
Did you know...
You can play all the teacher-written quizzes on our site for just £9.95 per month. Click the button to sign up or read more.
Sign up here

We're sorry but...
This quiz is for members only, but you can play our Bullying quiz to see how our quizzes work.
If you're already a subscriber, you can log in here
Or take a look at all of our KS1 PSHE quizzes.
Or if you're ready to take the plunge, you can sign up here.