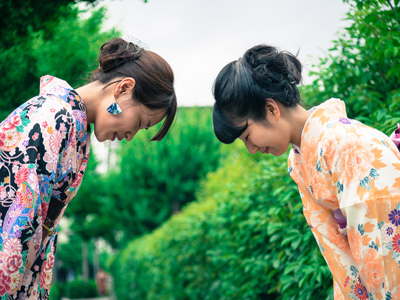 Manners
Manners are words and actions that we can do to help us be nice to others. It is important to be polite and use our manners whenever possible. This quiz will give you examples of how to use good manners.
You should already know quite a few manners which your parents will have taught you, such as saying please or thank you. There are many more to learn as you grow up.
Even as an adult, manners still matter. In the UK, business people often shake hands as a sign of greeting and good manners. In Japan, business people don't shake hands – they bow to each other to show their respect and this is also good manners.
Play this quiz and if you get all the questions correct, then you have a good understanding of manners.
Did you know...
You can play all the teacher-written quizzes on our site for just £9.95 per month. Click the button to sign up or read more.
Sign up here

We're sorry but...
This quiz is for members only, but you can play our Bullying quiz to see how our quizzes work.
If you're already a subscriber, you can log in here
Or take a look at all of our KS1 PSHE quizzes.
Or if you're ready to take the plunge, you can sign up here.