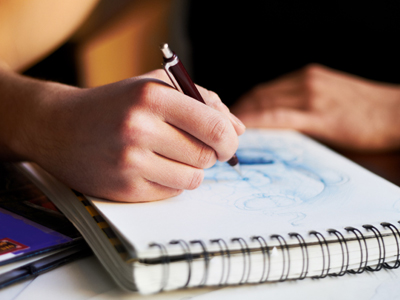 Using a Sketch Book
This quiz addresses the requirements of the National Curriculum KS2 in Art and Design for children aged 7 to 11 in years 3 to 6. Specifically this quiz is aimed at the section dealing with understanding processes and techniques, and in particular, using a sketch book.
Using a sketch book to record observations and ideas and to practise techniques is an important part of the artistic process. It is a good place to store experiments, work on compositions and refine techniques and even very young children should develop a healthy sketch book 'habit' to help them progress their skills.
How much do you know about using a sketch book? Answer the questions and find out!
Did you know...
You can play all the teacher-written quizzes on our site for just £9.95 per month. Click the button to sign up or read more.
Sign up here

We're sorry but...