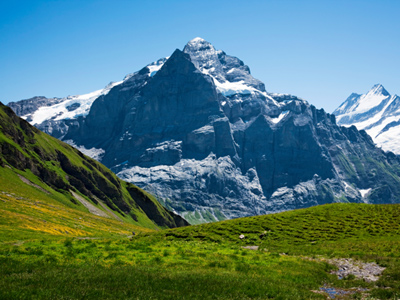 Ten Pieces - Connect It
Which is your favourite of the BBC Ten Pieces? We have a KS2 Music quiz on each of the ten composers, along with a quiz on the specific pieces too! This one is about Connect It by the modern Scottish composer, Anna Meredith.
Anna Meredith's Connect It breaks new ground in music-making. It uses the human body as a percussion instrument, and a host of rhythmic movements and sounds pass from one performer to another. The effect is known as a canon. This is when two or more instruments or voices make the same music, but begin at staggered times - you may have sung a canon piece at school, perhaps London's Burning.
Meredith is not the first composer to have tried different techniques in her work. Let's look at her piece in itself, and in the context of some others!
Did you know...
You can play all the teacher-written quizzes on our site for just £9.95 per month. Click the button to sign up or read more.
Sign up here

We're sorry but...
This quiz is for members only, but you can play our Instruments quiz to see how our quizzes work.
If you're already a subscriber, you can log in here
Or take a look at all of our KS2 Music quizzes.
Or if you're ready to take the plunge, you can sign up here.