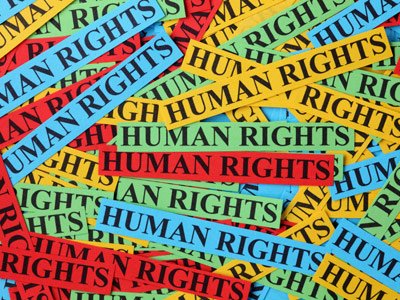 Rights and Responsibilities 01
This KS3 Citizenship quiz looks at rights and responsibilities. During the Second World War, millions were killed during the fighting. Many crimes were committed, for example, deliberately killing or torturing civilians and prisoners of war. It was events of the Second World War that paved the way for universal human rights to be given greater importance around the world.
In December 1948, the Universal Declaration of Human Rights was adopted by the United Nations organisation. Several countries whose political systems did not allow equal rights did not vote. The following year, the fourth Geneva Convention took place. This set out the rights of civilians, prisoners of war and wounded or sick armed forces personnel in any future wars.
Laws are in place to ensure everyone gets equal rights. The rights that every UK citizen can expect are set out in the 1998 Human Rights Act.
Read More
Most people realise that with rights come responsibilities. If someone does not accept responsibility for their action, for example, they mug someone or behave in other antisocial ways that infringe the rights of someone else, they can expect their right to liberty and freedom to be removed. In a society, if people treat others with respect, that society will flourish.
Read Less
Did you know...
You can play all the teacher-written quizzes on our site for just £9.95 per month. Click the button to sign up or read more.
Sign up here

We're sorry but...
This quiz is for members only, but you can play our Community Living 01 quiz to see how our quizzes work.
If you're already a subscriber, you can log in here
Or take a look at all of our KS3 Citizenship quizzes.
Or if you're ready to take the plunge, you can sign up here.