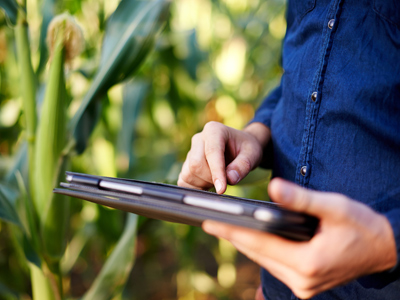 Data Logging 02
See how much you know about data logging in this enjoyable KS3 ICT quiz. A data logger is an electronic device that records data over time or in relation to location either with a built in instrument or sensor, or via external instruments and sensors. The time between the moments that the data logger records the data it is collecting is called the logging interval. The logging interval varies and depends on what data you want to collect and the purpose for which it is collected. An example of this would be measuring the temperature changes in an environment over the course of a day. Taking readings every second would result in a lot of data. Taking readings once every hour would not give a smooth curve. Also, if one reading was somehow inaccurate, it would have a greater effect on the results. Taking a reading every ten minutes would therefore be more suitable.
Data logging has several important advantages.
Read More
If the logging period is long, a datalogger will not lose concentration, unlike a person. It will reliably take a reading at the exact moment it is supposed to, a person may be a little in advance or late. When the logging interval is very short, e.g. one tenth of a second, it would be impossible for a person to note the results. With a data logger, that is not a problem.
Read Less
Did you know...
You can play all the teacher-written quizzes on our site for just £9.95 per month. Click the button to sign up or read more.
Sign up here

We're sorry but...
This quiz is for members only, but you can play our Data 01 quiz to see how our quizzes work.
If you're already a subscriber, you can log in here
Or take a look at all of our KS3 ICT quizzes.
Or if you're ready to take the plunge, you can sign up here.