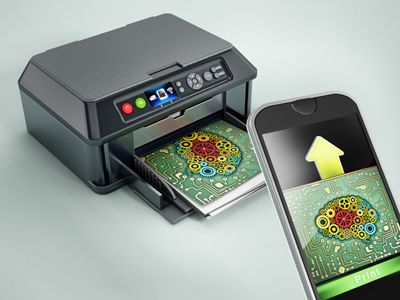 Data Output 01
This KS3 ICT quiz looks at data output. A computer is simply an electronic data handling machine. The final stage of data handling is output. This can be achieved in several different ways, the two most common are on screen and printing. These two devices produce softcopy and hardcopy respectively. Softcopy is the ICT term that describes a document or image that is only available on a screen. Hardcopy is the word used to describe a file that has been printed out.
A 3D printer is an output device that can be used to print objects rather than just printing something on paper. The objects are built up from specailly designed plastics or molten metal. It is possible to 3D print articles that would be difficult and much more expensive to manufacture using conventional means.
There are many more output devices, each has a purpose.
Read More
If the output required is from a sound file, a loudspeaker is the correct output device. If the output is a video, a screen is appropriate unless it has to be shown to an audience. You would need to use a projector. In factories, computers control a large variety of output devices from simple things like lights and alarms to robots and laser cutting machines.
Read Less
Did you know...
You can play all the teacher-written quizzes on our site for just £9.95 per month. Click the button to sign up or read more.
Sign up here

We're sorry but...
This quiz is for members only, but you can play our Data 01 quiz to see how our quizzes work.
If you're already a subscriber, you can log in here
Or take a look at all of our KS3 ICT quizzes.
Or if you're ready to take the plunge, you can sign up here.